I don't know if I would count my stamping of three Moleskine notebooks with rubber stamps that I got from Karaku Style and Terbear Collectibles as "crafting," but I really had a lot of fun doing it and I like how they turned out.  I do think that there can be artistry in rubber stamping, even if you don't create the stamps yourself, but I'm not quite there.  I am going to try to make my own stamps soon--inspired by Lotta Jansdotter, Lena Corwin, and looking forward to Amy Karol--and then I will be stamping every surface that I can get my hands on. CMR, you might want to hide the inkpads now!
I also quite like the stamps at The Mayberry Sparrow and Craft Pudding, and am desperately trying to keep myself from buying any.  We're basically in a no-spend year, which I'll talk about more in a future post, but I'm feeling very wanty lately:
--Craving the entire Toast catalog.
--Still pining for a Bertoia.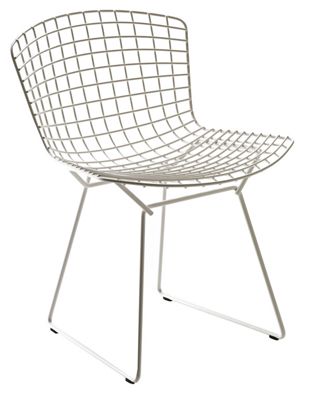 --desiring a Yudu.
--Longing to eat here.
--And here.
--Wanting almost everything I see on Etsy.
I'm going to go weed the garden now, until the wanties go away...  Sniffle, sniffle...